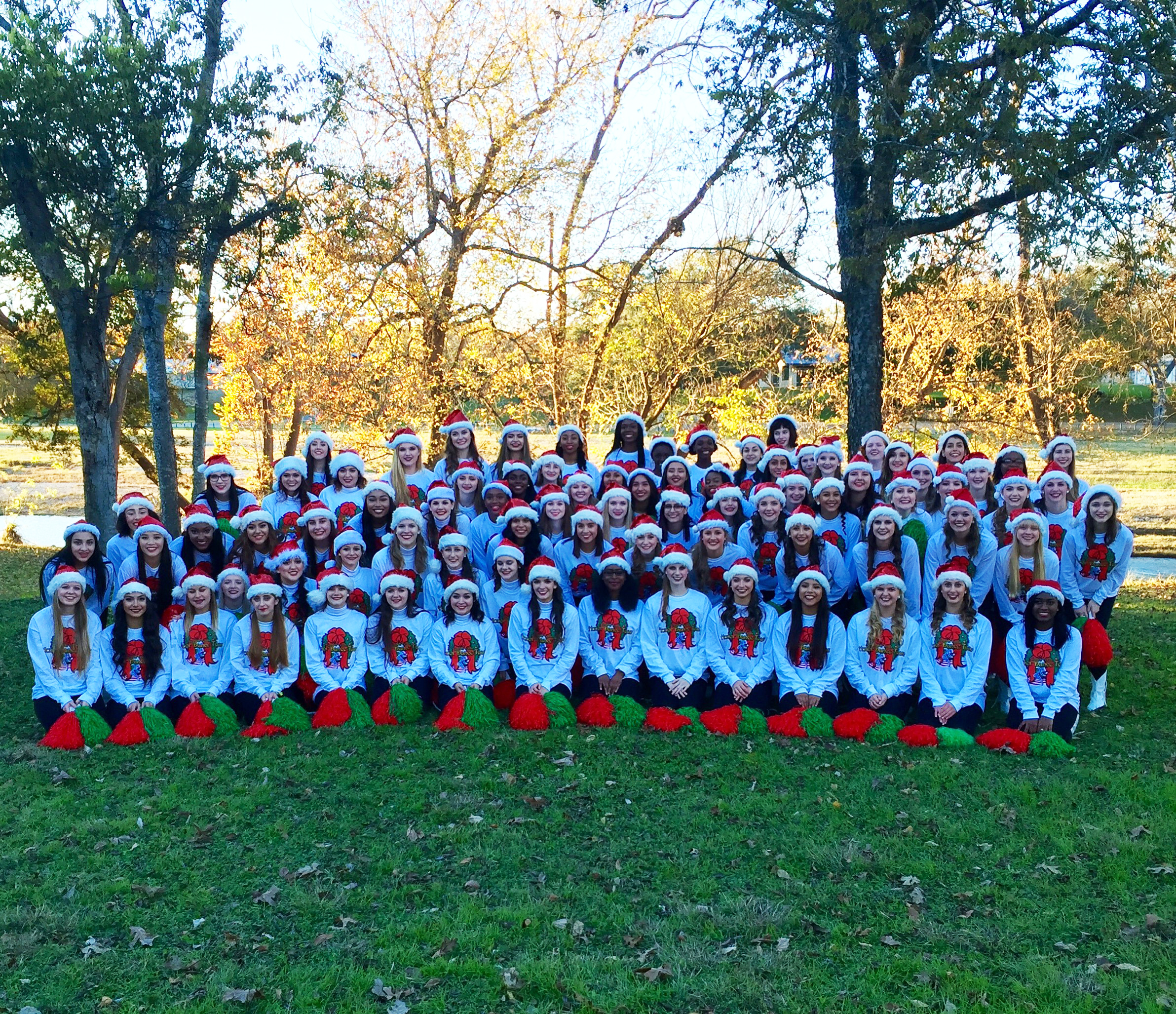 Salado Christmas Parade on Thursday, December 1st, 2016
We ask that the groups meet at Center Cirlce off of Royal Street at 4:00pm. We will begin to block the performance and review it a few times with music. Please know that this time is for blocking and polishing only. The routine WILL NOT be taught when you arrive.
See the download to the parade routine below (routine notes).

The Salado Parade will begin on Royal Street, take a right onto Main Street and will end Salado Civic Center parking lot. Please make your parents aware that the sides of Main Street fill quickly for spectators. Tell your parents to come early, back up their SUVs or pick up trucks, drop the tailgate and wait for a show. Also, some spectators bring hot chocolate, cookies and popcorn to help enjoy the parade. The parade will conclude after Santa Claus passes. We will have bottled water and Christmas cookies for each participant at the end of the parade. After the parade, enjoy 'strolling' and shopping down Main Street and enjoy the musicians, food vendors and more at tha annual Christmas Stroll of Salado!
Registration Information

Medical Release/Waiver

We look foward to seeing you!!

Click Here to DOWNLOAD
the Parade Routine in .mov format
or
Click Here to DOWNLOAD
the Parade Routine in .mp4 format